In these strange times, knitting and crochet are a form of meditation for me. So when I heard that my neighbour's son had his 8th birthday party cancelled due to Covid19 I had a flash of inspiration to knit him a Coronavirus that he could take his frustrations out on.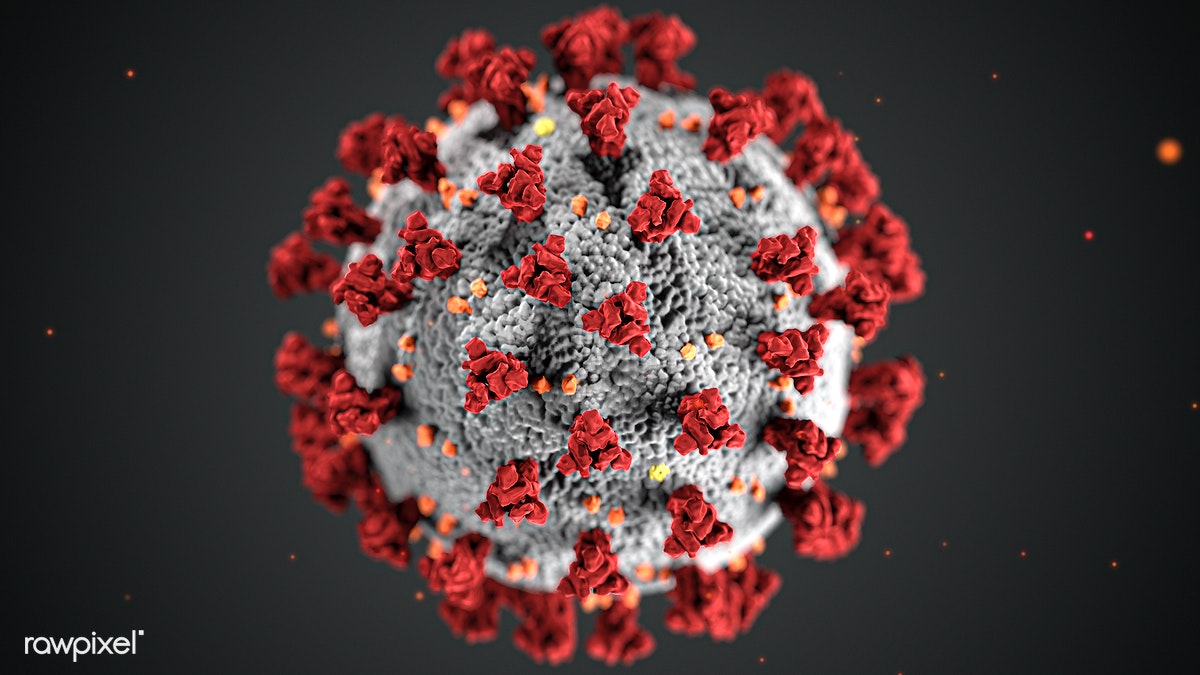 I hear he has been playing Covid dodgeball!
My cousin, on the otherhand, is finding it really stressful being in lockdown. She has definitely benefitted from an antibody to keep her company.
They are super easy to make!
I have used a mixture of knitting (using my addi pro express) and crochet to make these.
Kevin the Covid: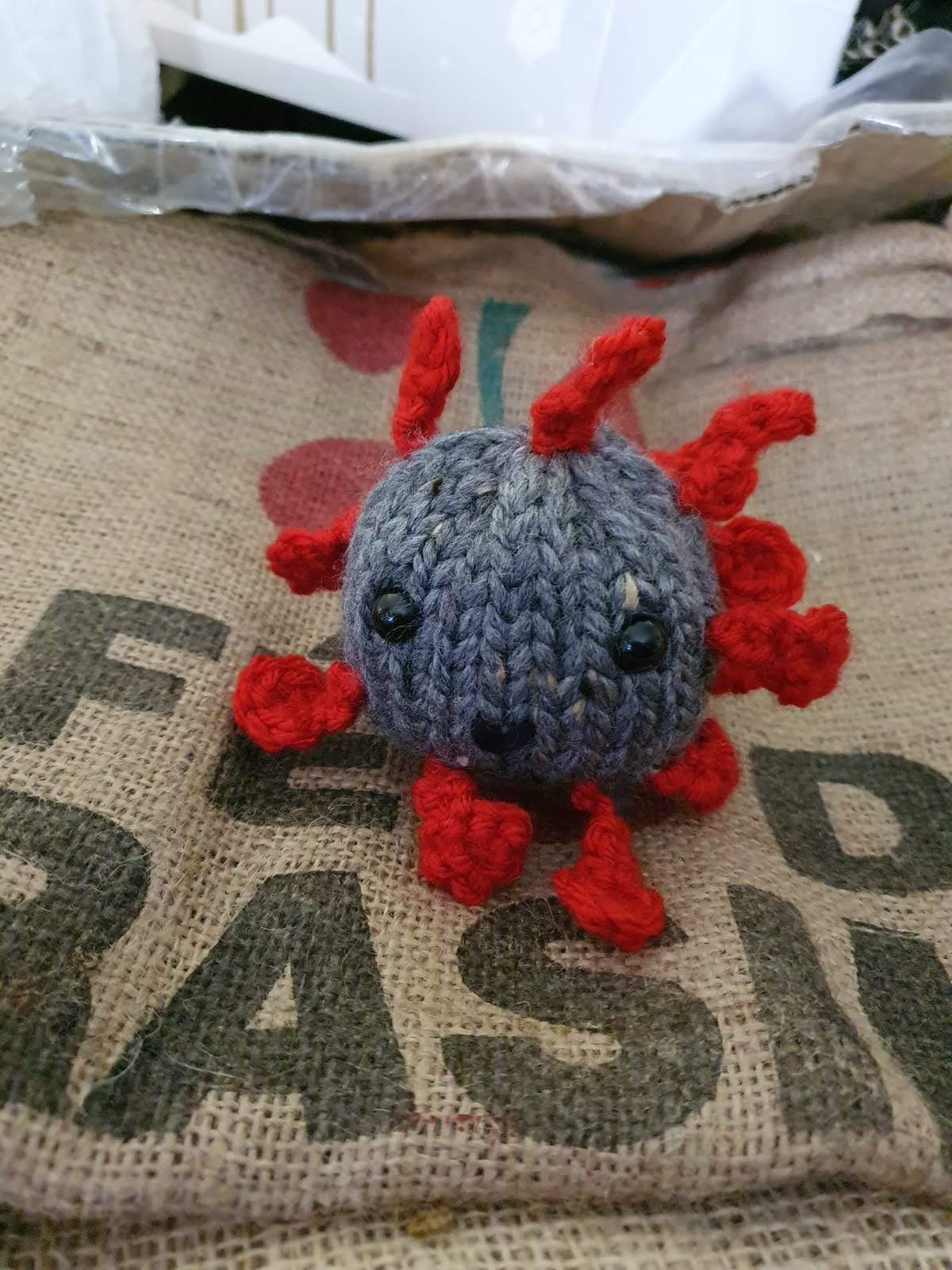 Body (addi express):
Using Aran Weight wool in grey
Cast on and knit 17 rows.
Cut the yarn and pick up all the stitches from the machine
Pull tight.
You can make a ball in whatever way makes sense to you. Some ideas here for crochet , knitting or loom knitting
Antigens: I made 19 because, you know, Covid 19…..
Using Red Aran weight and a 6mm hook
MR 6SC. Slst to join, ch 1
*SC 1 c1 and turn repeat 3 times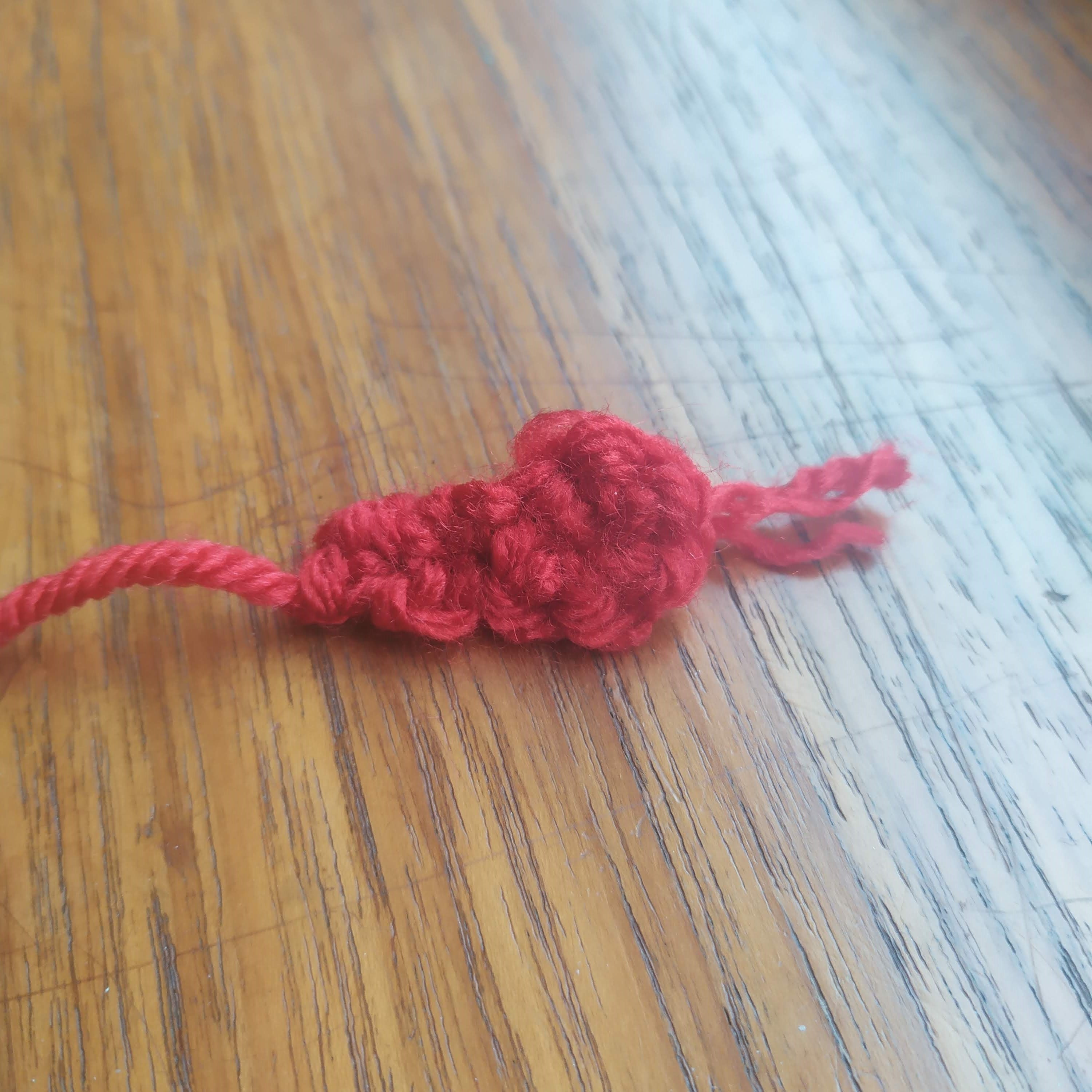 Cast off leaving a long enough tail to attach to the body
Use safety eyes or sew on some eyes, add a smile by going over a knit stitch with black yarn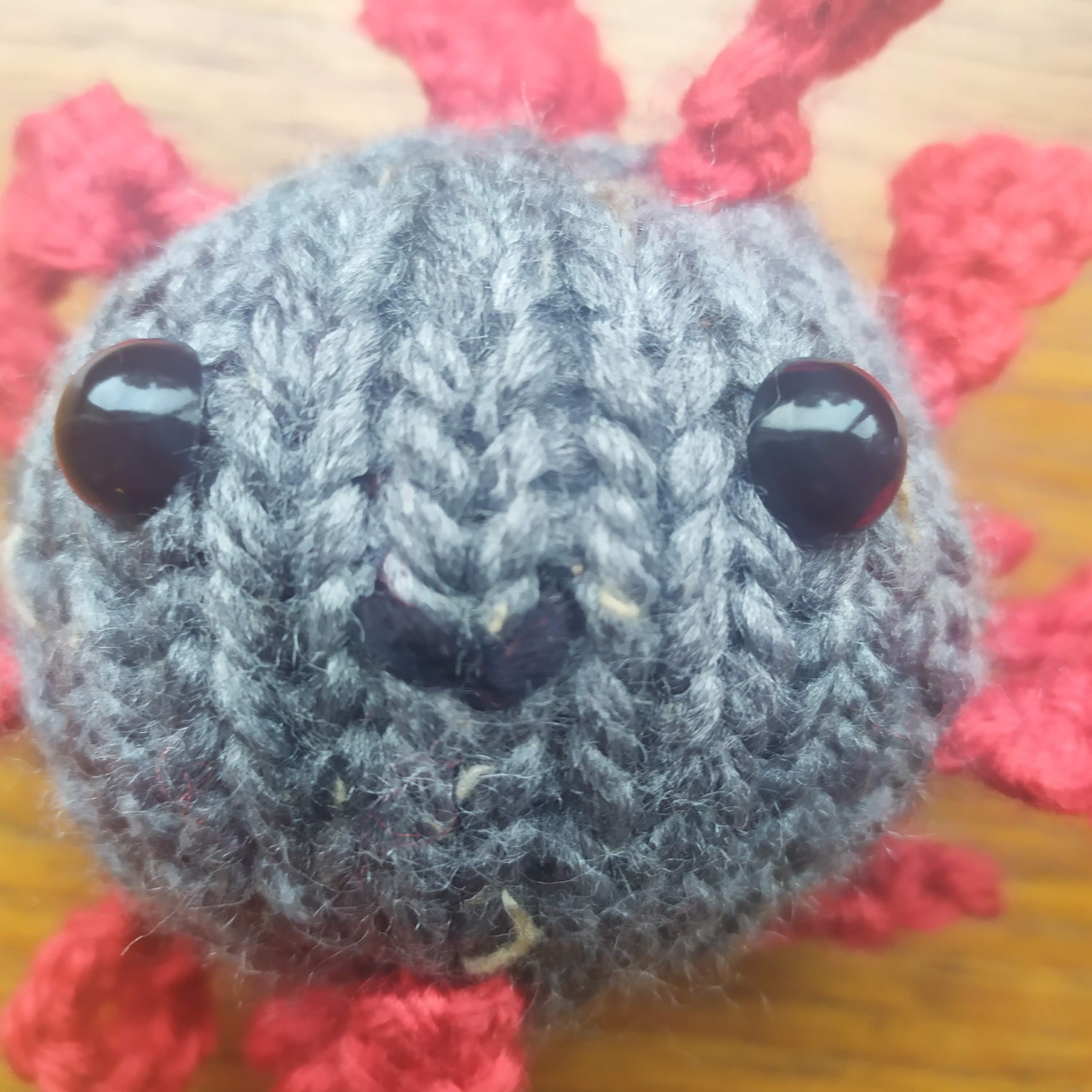 Sew the Antigens on at random intervals.
Antibody
You can adapt this pattern to make an Adam Ant(ibody).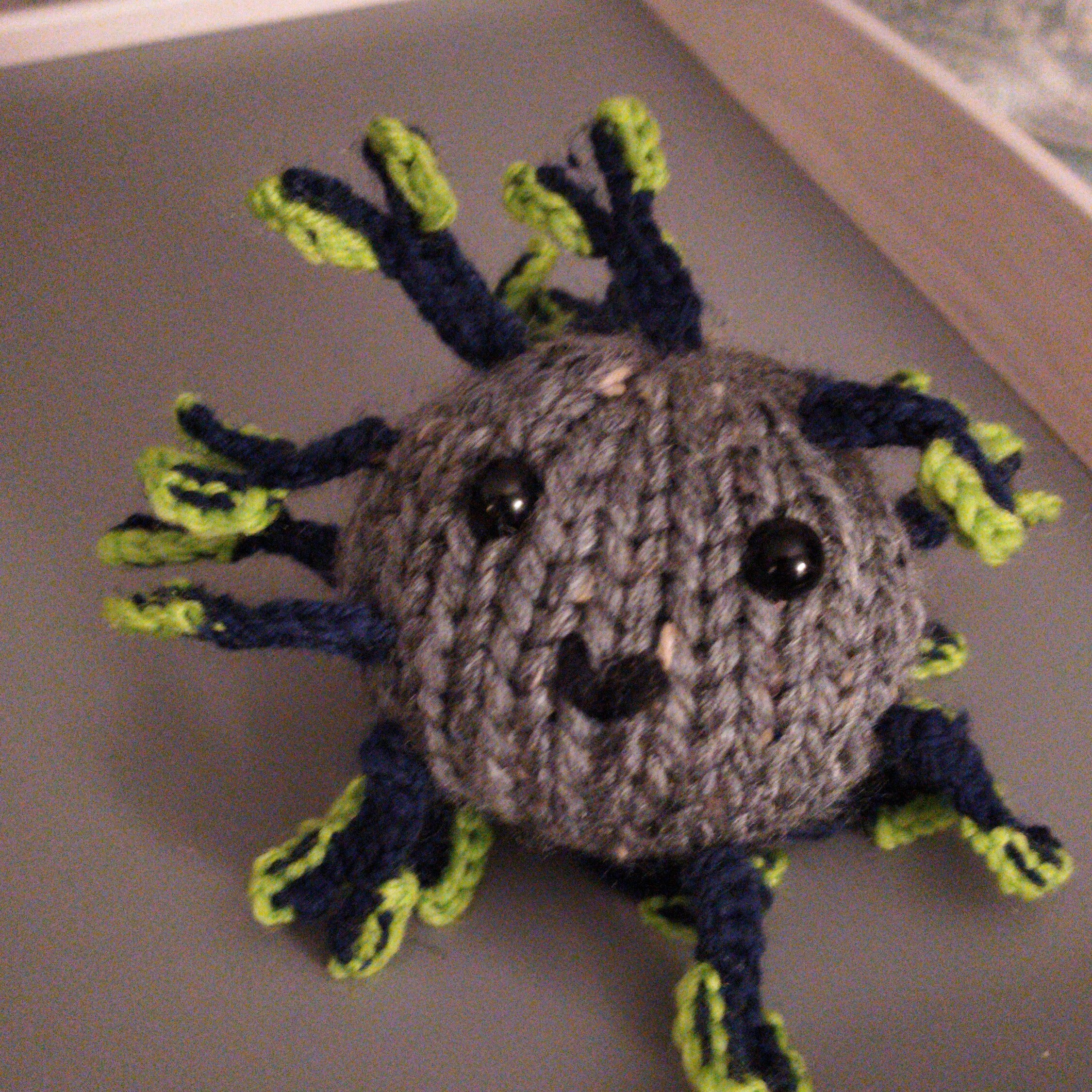 In Navy DK weight and 4mm hook
Chain 9, sl st in to 2nd chain from hook and slst 3 more loop, ch4.
Use a bright green yarn and join to the top of one side of the Y shape, add 4 SC (weave in your ends as you go). Do the same to the other side of the Y.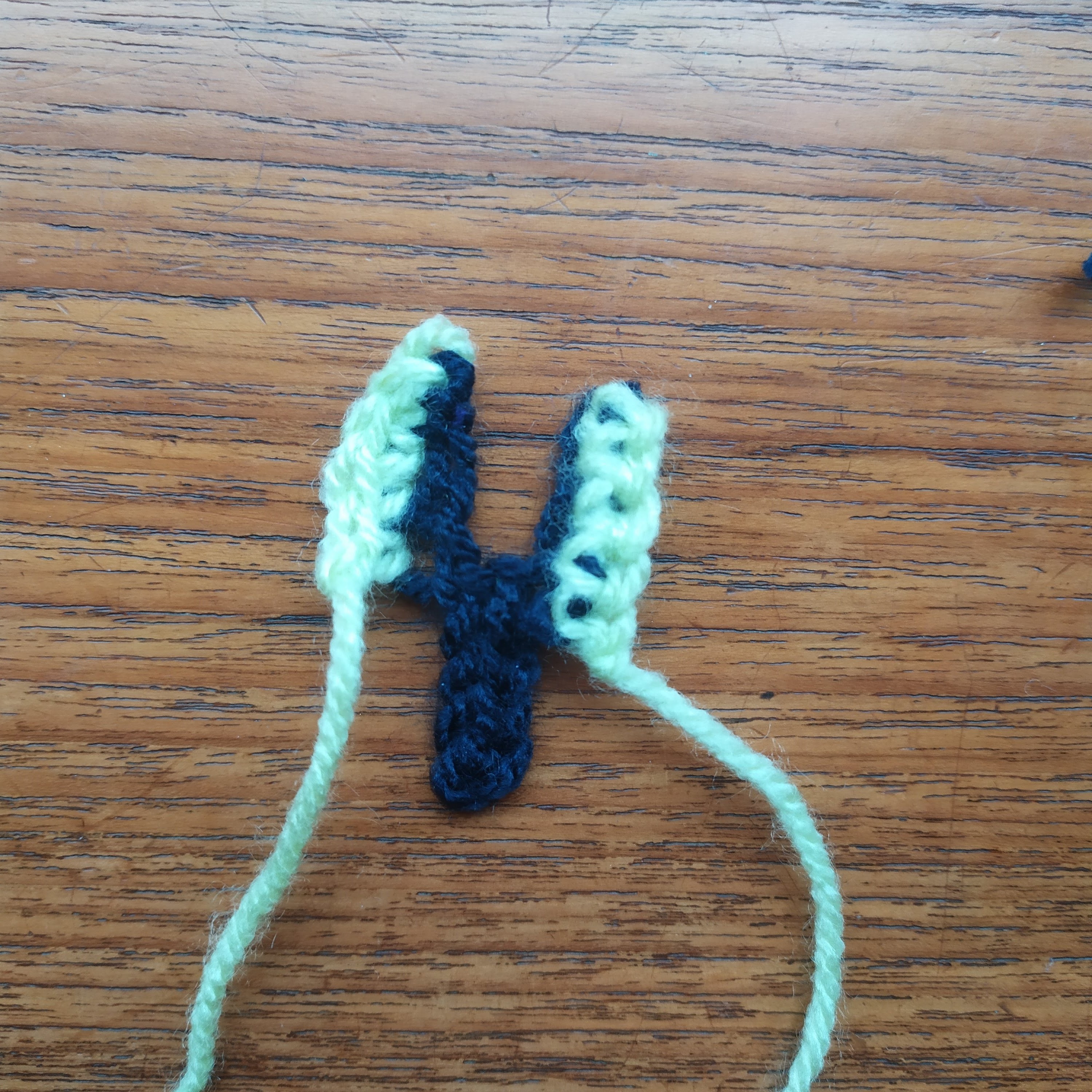 (I found these much more time consuming so I stick to a Covid usually)
I hope you have a bit a fun making these…
Keep smiling through the lock-down and help make others smile….