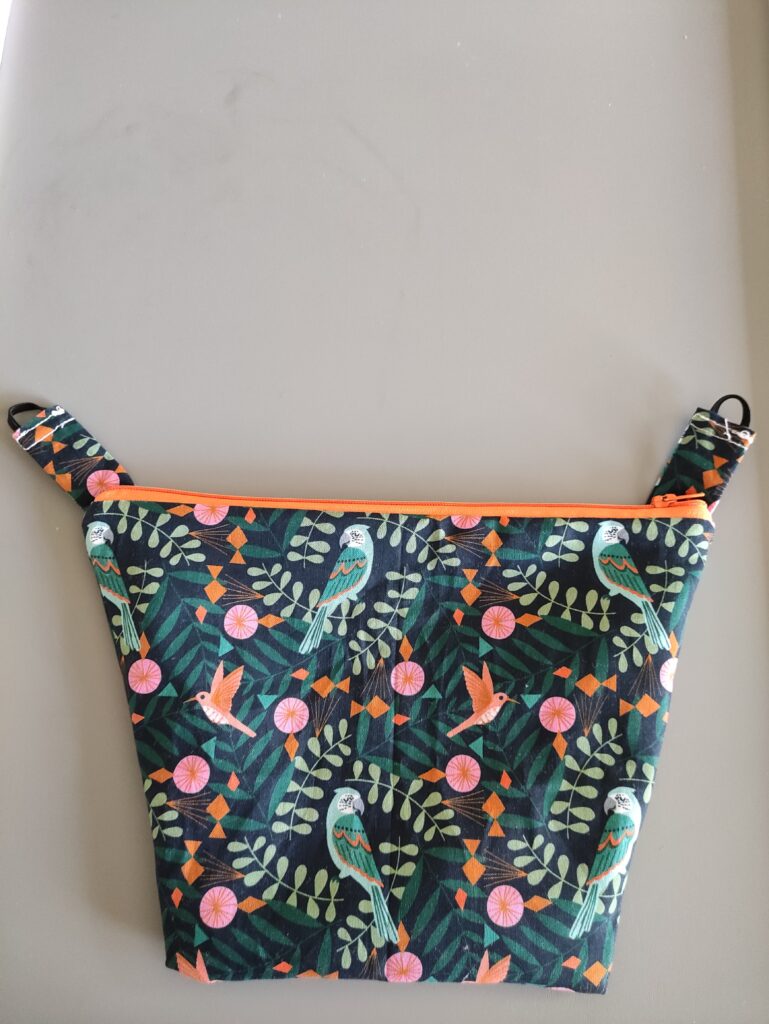 I'm expecting a summer baby and live near some really beautiful green space. I'm hoping to go walking a lot! When I go on my walks I need my membership card, my keys and my phone.
I was really lucky to be gifted an Ergobaby 360 carrier and I can't wait to start using it but I wasn't sure where I would put my bits and bobs when out walking. I know I won't want a coat and wearing leggings is super comfortable but useless for pockets!
I looked at the Ergobaby specific pouch and was uninspired. So I came up with my own…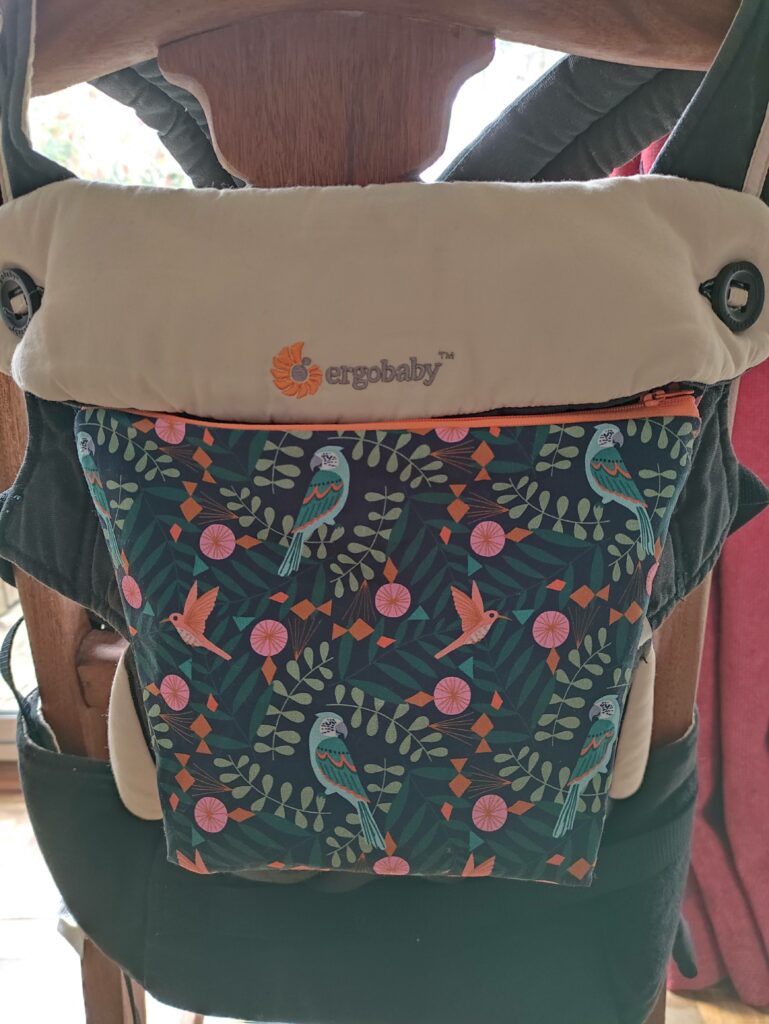 It took a bit of fiddling around with pattern paper and a muslin draft but I'm really pleased with the finished product.
I made this one with a fat quarter from the Dashwood Studio "Our Planet" collection. Really gorgeous 100% cotton fabric with some really cute designs. This is "Tropical Bird on Navy".
A second fat quarter in a plain durable fabric made up the lining and this was more than enough fabric overall.
The pouch has straps with elastic to fit around the buttons at the top and another strap on the back to secure it to the outer layer. I hope this will stop it flapping around.
This being my first baby I haven't actually tested the design yet so I'll update you when I do.
In the meantime, if you make one let me know how you got on!
Check out the pattern here.