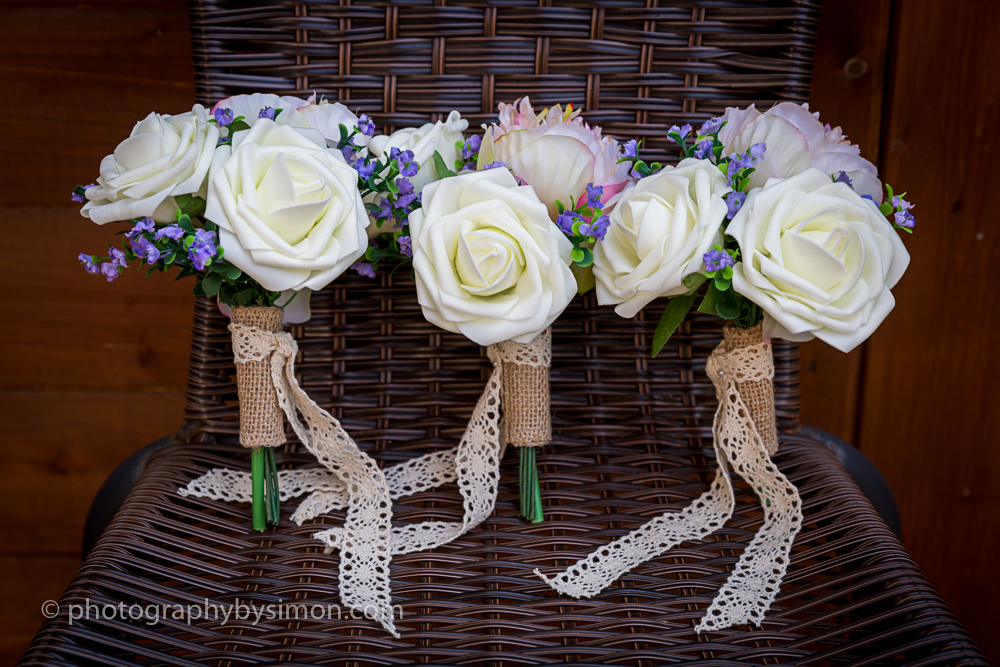 In keeping with my knitted wedding dress I wanted to keep the "crafty" theme but I didn't want to go overboard with an entirely knitted bouquet. When it came to the flowers, I went to a wedding fair and got several quotes that made my toes curl. I knew immediately that I was going to make the floral arrangements.
I started with the buttonholes mainly because I could do this in front of my husband and ask his opinion on flowers without him realising that I was taking notes for my bouquet.
I had pinned these images to my secret Pinterest board as my dream buttonhole so I knew what I was aiming for and set about creating it.
I read the owner of the knitted buttonhole, Crafty Tails, blog and knew that I wanted these too and followed her instructions.
Knitting these with 2mm needles was hard work on the fingers and I got so frustrated with the ease with which the stitches would fall off the needle. I found bamboo needles easier because they were not as "slippery". This is a labour of love. You have to want them but once you have made 2 or 3 you can knock them out really quickly.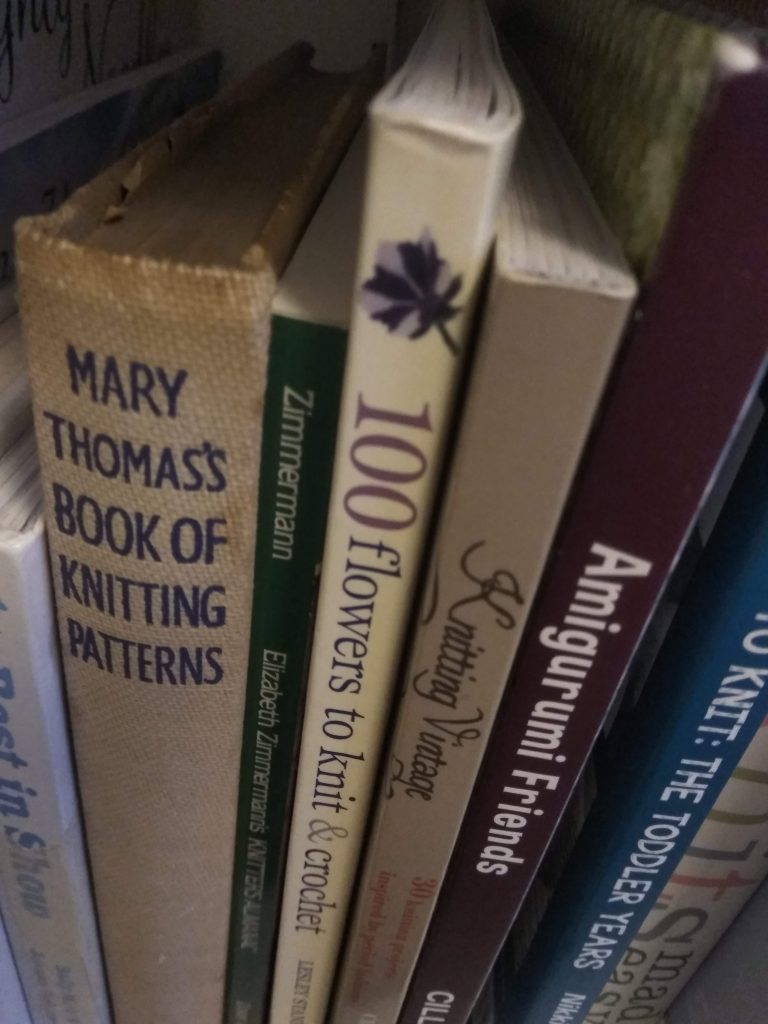 I also knew that if I was going to create these far in advance I needed all the flowers to be fake. I did some research and found foam roses on eBay. I was sceptical until they arrived – I could not have been happier. They look absolutely brilliant and 50 roses cost me £10.
The roses don't come with leaves so I also bought so fake rose leaves.
For the buttonholes, I took 3 layers off to give a bud. This left little glue dots on the outside which I had to cut off gently but it wasn't perfect so I tried to position them carefully so it wouldn't show.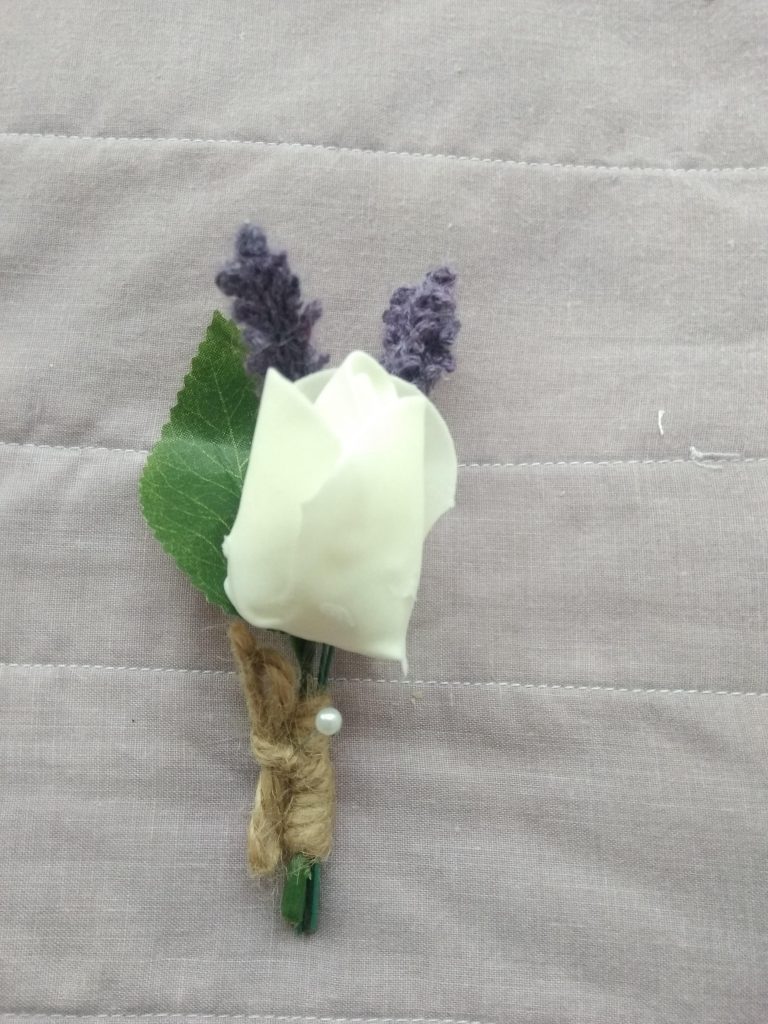 I tied the whole thing together with regular garden string and I was so thrilled with the outcome. Add a cheap pearl style pin to attach to suits and my joy was complete!
Bridal bouquet
I moved onto my bouquet. In order to have lots of options I bought lots of cheap fake flowers from eBay and practised several bunches to see what looked good and what looked really fake.
I settled on peonies, foam roses and "purple wild flower". Combined with the knitted lavender I was able to put together a bouquet I was happy with.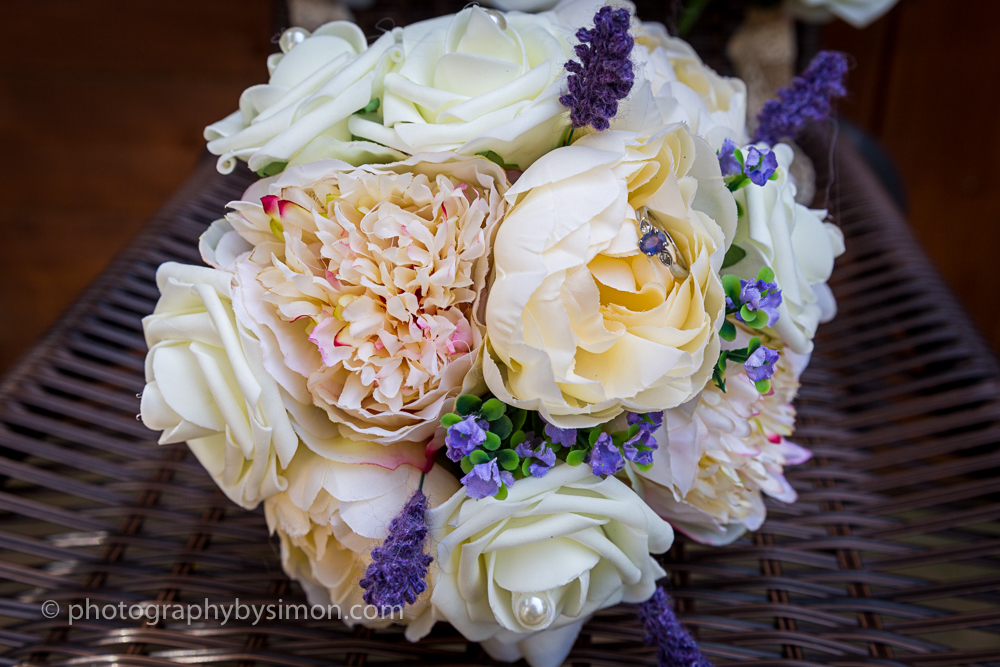 For a bit of extra sparkle in my bouquet I used a glue gun to put some pearly stickers into the centre of each rose.
I got the pearl details from… wait for it…. a pound shop!
I then moved on to bridesmaids bouquets. I used 1 peony, 2 roses and the "wildflower" so they would match the bridal bouquet.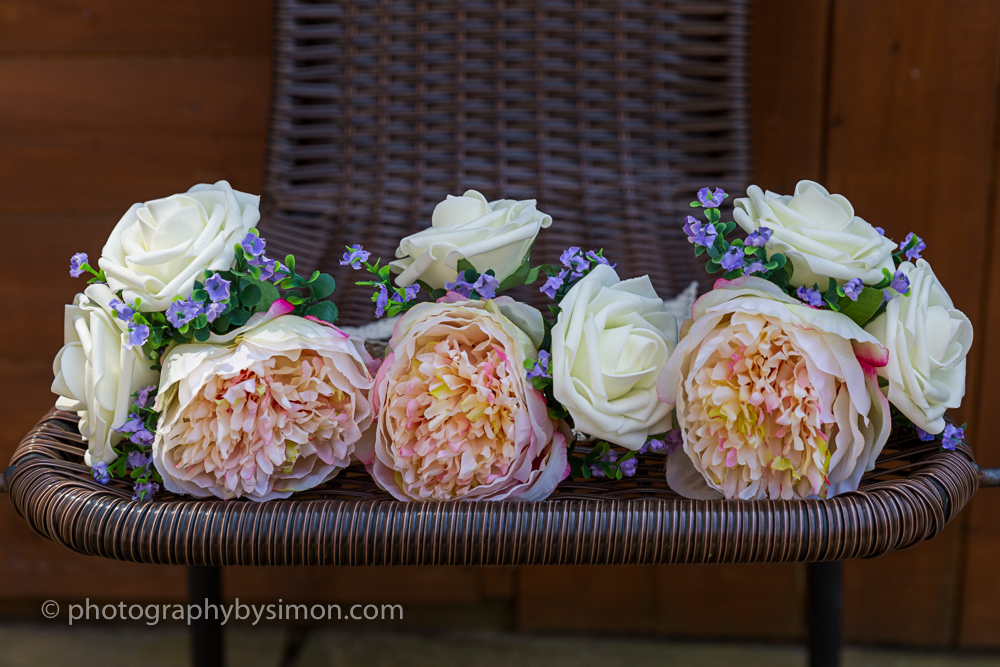 I then had to finish off all the bouquets and so between several cheap suppliers (Pound shops, The Works, eBay…) I found raffia style supplies for wrapping the stems of the bouquet.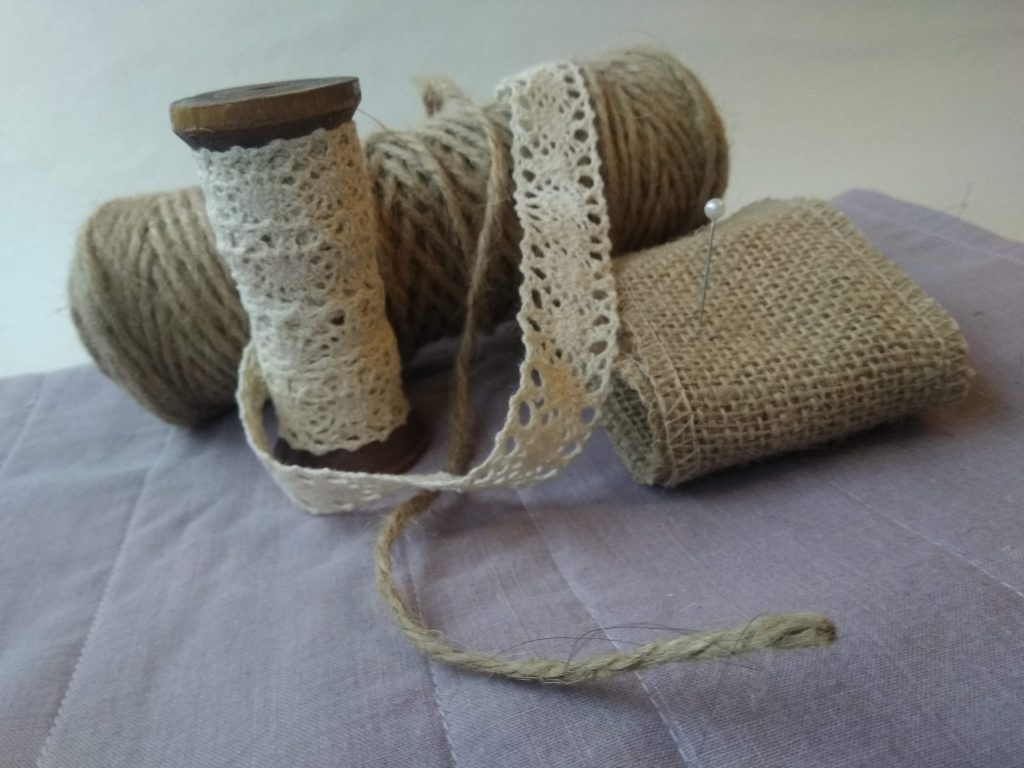 What takes the time with these is deciding what you want. If you are reading this page you likely have a Pinterest board. Pin everything you like over a few weeks and then review it. You will start to see a theme emerge and can work on which flowers you want to buy. Then play with your purchases.
Tip: Do this well in advance of the wedding as the majority of cheap flowers can be bought from international sellers who have long shipping times.
These are so easy to put together in an evening once you have decided the look you are going for. You can match the bouquet to your colour scheme and play around with loads of flowers without spending any where near what you would have done one professional flowers.
The best part is we can keep the bouquets as keepsakes from the day. I have mine sat in a glass vase with one of the buttonholes inside the vase.