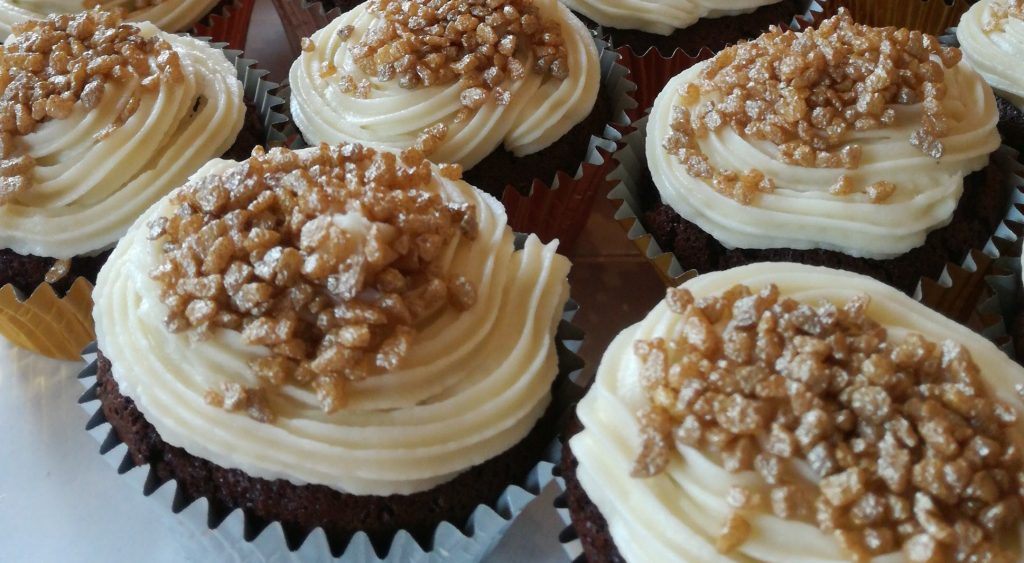 These cakes add a bit of fun to a party and reminded me of being a kid. I absolutely love them. You can make them whenever you have fireworks. Or just because you want to.
Recipe:
For the cakes:
2 eggs
110g golden caster sugar
110g self-raising flour
110g butter
50g cocoa powder
For the icing:
250g Icing sugar
100g butter (at room temperature to soften)
1 packet of Popping candy
Sprinkles of your choice (I used "gold crunch")
For the decoration:
Metallic cupcake cases
Cocktail sticks
Scissors
Sellotape
Method:
Preheat the oven to 180C
Line a 12 hole cupcake tin with the metallic cupcake cases
Melt the butter
Whisk the eggs and sugar together
Add the melted butter
Fold in the flour and the cocoa powder
Fill the cases evenly
Bake for 15-20 minutes or until risen and browning.
Once baked leave to cool
Whisk together the butter and the icing sugar
Spoon (or pipe) onto the cupcakes
Sprinkle the popping candy and the sprinkles you have chosen on top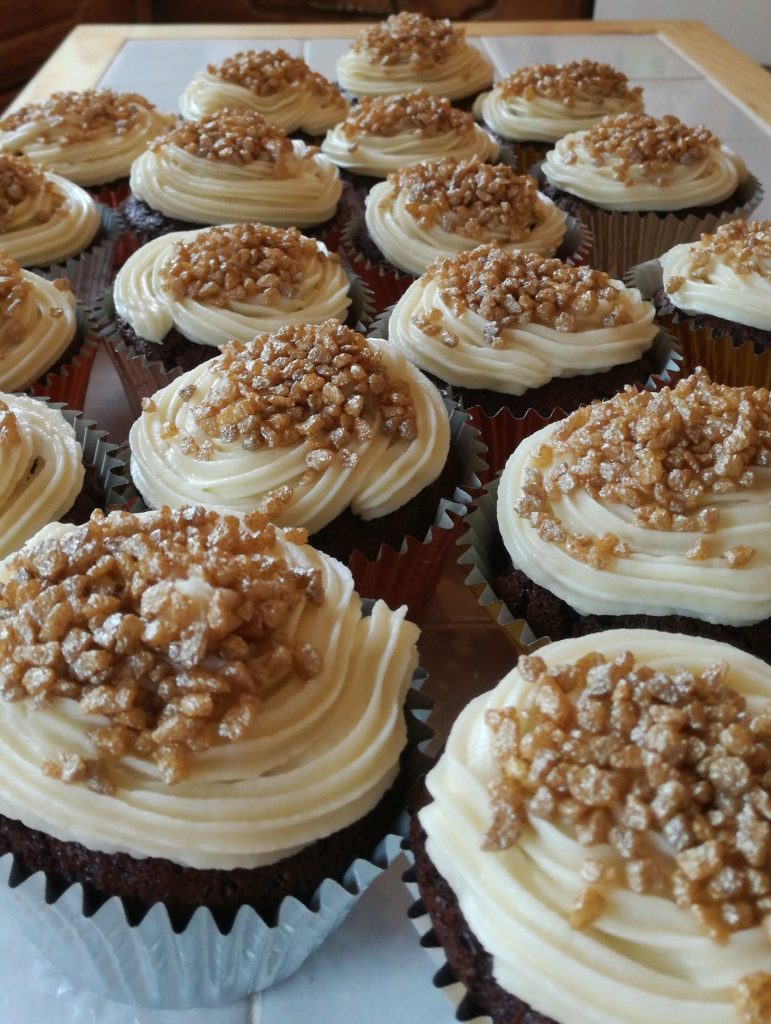 Making the decorations:
Use spare cupcake cases and cut out the base. Then cut in half.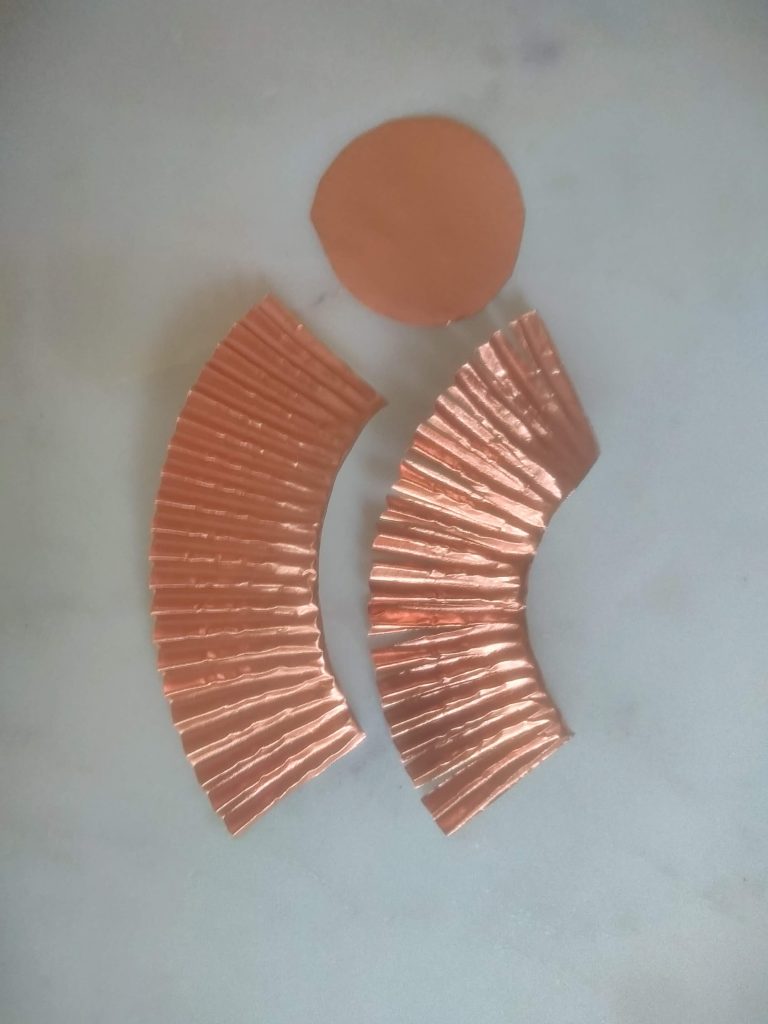 Make a fringe by cutting down the ribbing in every other space, leaving 5mm at the bottom.
Put a piece of sellotape at one end and start wrapping this around the cocktail stick.
Once wrapped all the way around secure with more tape.
Finally stick them in your cakes for that added sparkle!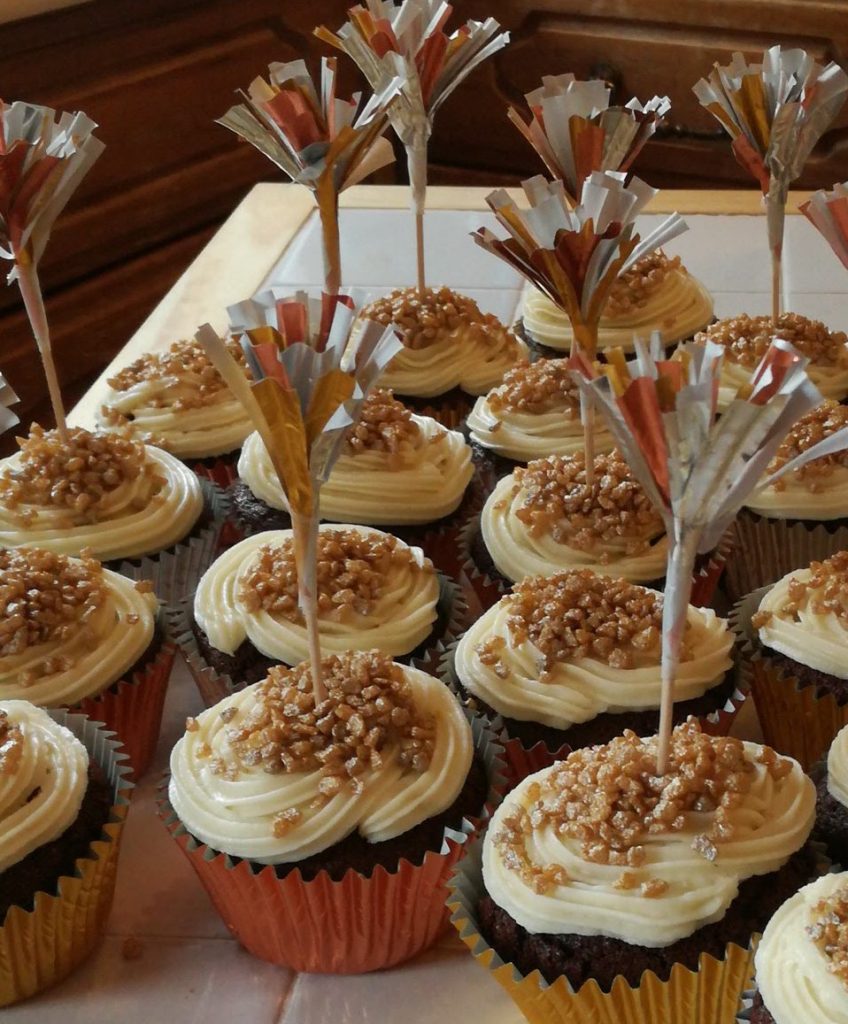 The cases I bought came in bronze, silver and gold. I used two colours for my decorations. You could do it with as many as you like.
Children seemed to love these, running around waving them like sparklers!
Find and excuse to give these a go.
Happy New Year!